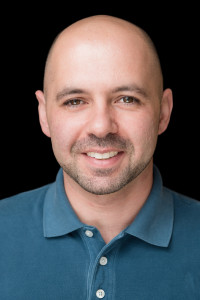 Vitaly M. Golomb is the Global Startup Evangelist and Investor at HP Ventures. He is a Silicon Valley-based serial entrepreneur, keynote speaker, and acclaimed designer. Vitaly is a contributing writer to TechCrunch and author of the upcoming book: Accelerated Startup – The New Business School.
Prior to joining HP Ventures, Vitaly took three companies from idea to exit. He founded Keen Systems (Acquired by Aleyant), an award-winning ecommerce software company and creator of the award-winning "Print is Big" campaign. Vitaly was also the Executive Producer of the Startup AddVenture conference across seven countries. He has served as an advisor, consultant, and board member to a number of companies, including: Rimac Automobili (world's fastest electric car), Breathometer (SharkTank), SenStay, Zite (Acquired by CNN), Topicmarks (Acquired by Tagged), NewsBasis (Acquired by PR Newswire), SpeedDate.com (Acquired by IAC), and others.
Vitaly grew up in Cupertino and has been involved with startups since his teenage years. He holds a degree in Computer and Video Imaging and has guest lectured at Stanford, UC Berkeley, St. Mary's and other universities around the world on entrepreneurship, innovation, and design.
Vitaly is passionate about improving society by nurturing entrepreneurship travels to over 20 countries every year as a keynote speaker, and is a consistently top-ranked mentor at a number of startup accelerator programs in US, Europe, and Asia. He consults and teaches workshops to the next generation of entrepreneurs, as well as enterprises and governments fostering innovation.
The Book
Vitaly's forthcoming book, Accelerated Startup – The New Business School, is the Pocket MBA for the 21st century. Traditional business schools are not prepared to provide the evolving skills and mentorship required to build tomorrow's billion dollar companies. Many are choosing to apply to accelerators instead of MBAs and learn by doing at a rapid pace. Accelerated Startup provides all of the latest tools and techniques used by the world's top accelerator programs to manufacture success.
Connect
Connect with Vitaly on Twitter | LinkedIn | Facebook